Scoring for pre-qualification of candidates, Web API, plugin & wordpress themes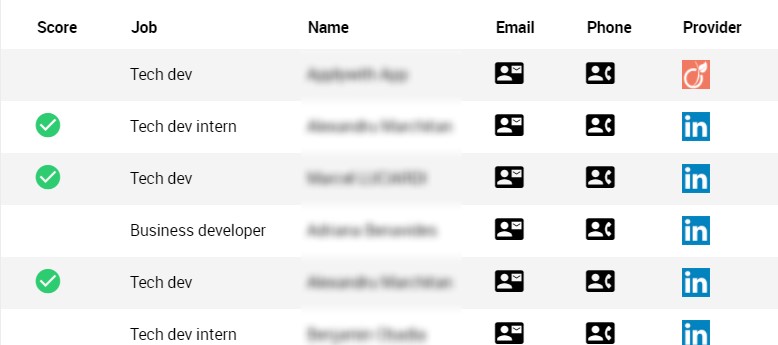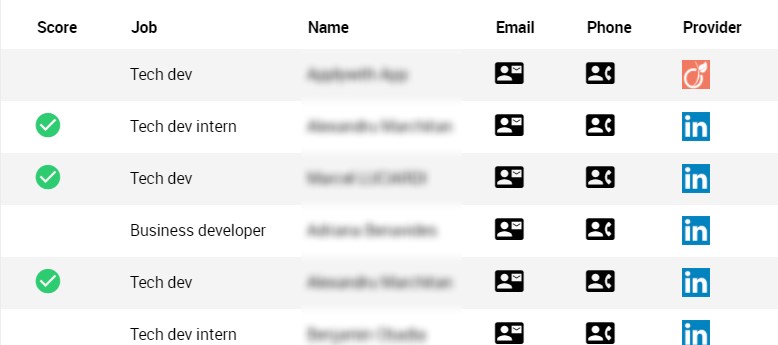 Scoring to pre-qualify the pertinence of your candidates
Refine your recruitments with our Applywith solution. As soon as a candidate applies to your offer via Applywith, you receive a compatibility score between his CV and your offer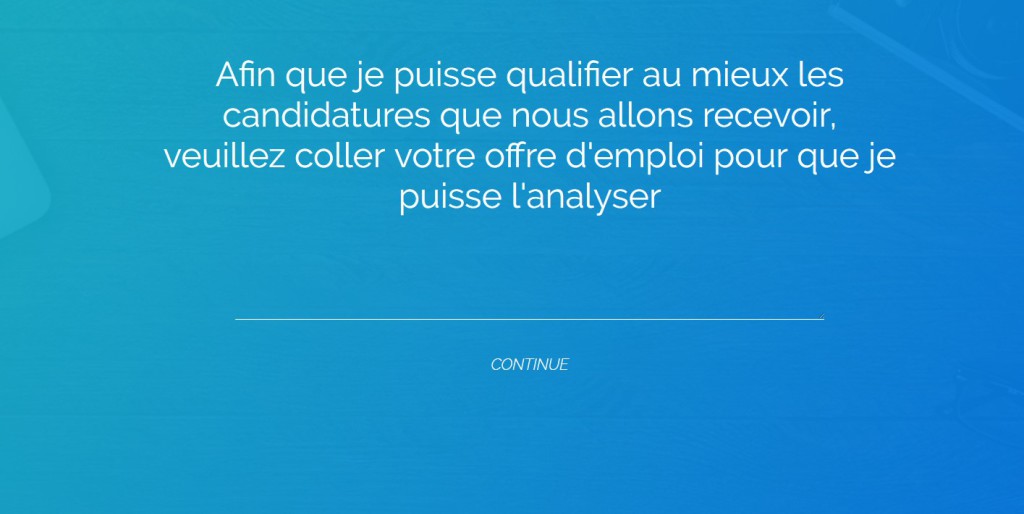 Chat bot incorporate into Applywith scoring.
Contrary to a traditional form, the chat bot permit to complete the missing information by asking you as a recruiter. It refines your job offer and helps you in its consolidation.
API Applywith partners
Implement your own HR application services in real time. The API gives you access to a set of services.
You can for example:
Change the status of an application
Create a new application
Get the list of possible status of applications
Get applications
Create / edit a job
Request a new CV resume scoring through existing user databases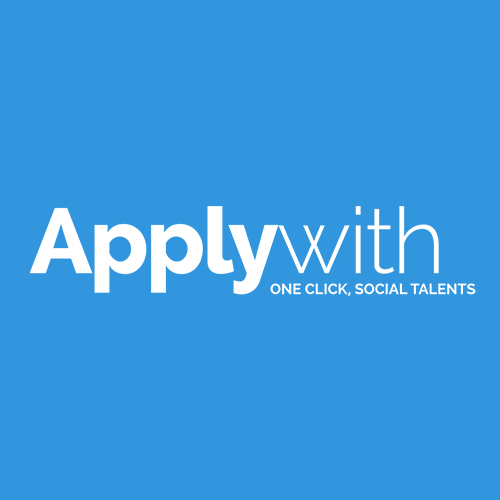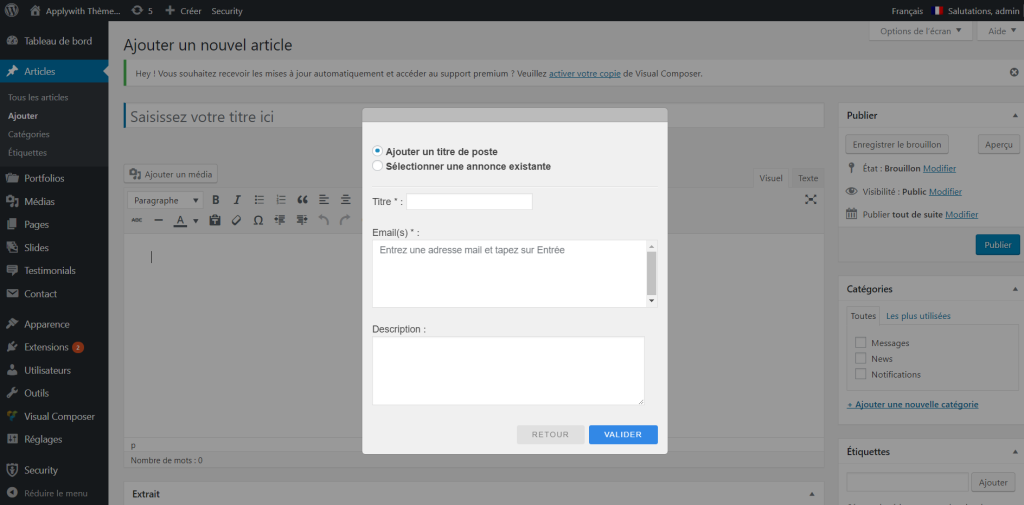 After the widget, the Applywith wordpress plugin.
WordPress occupies 27% of the web.
This plugin permit you an quickly and adapted use on all wordpress platforms.
 A corporate WordPress theme including our plugin
Applywith® is a professional and modern WordPress theme
Applywith® theme is a professional and modern WordPress theme. Carefully designed and developed, this easy-to-use and feature-rich theme is suitable for various business and personal use.
Applywith® is fully responsive and automatically adapts to mobiles, tablets and PC screens.
The many customizable Applywith® features include:
Timeline, to image your story as a Facebook thread,
Testimonials and customer references / projects
Price grids,
Career space to propose your job offers with Applywith® one-click application button
Classic editorial pages such as "About" and many more.
This theme also offers several templates including:
3 Homepage templates, a career page including our Applywith plugin
3 page templates About
2 page templates Our services
1 page References
2 page templates Price
1 FAQ page
1 Contact page
Tekoway, publisher of Web and Mobile business tools, offers with Applywith® a professional support with a theme for all person who want to create a website in a few clicks.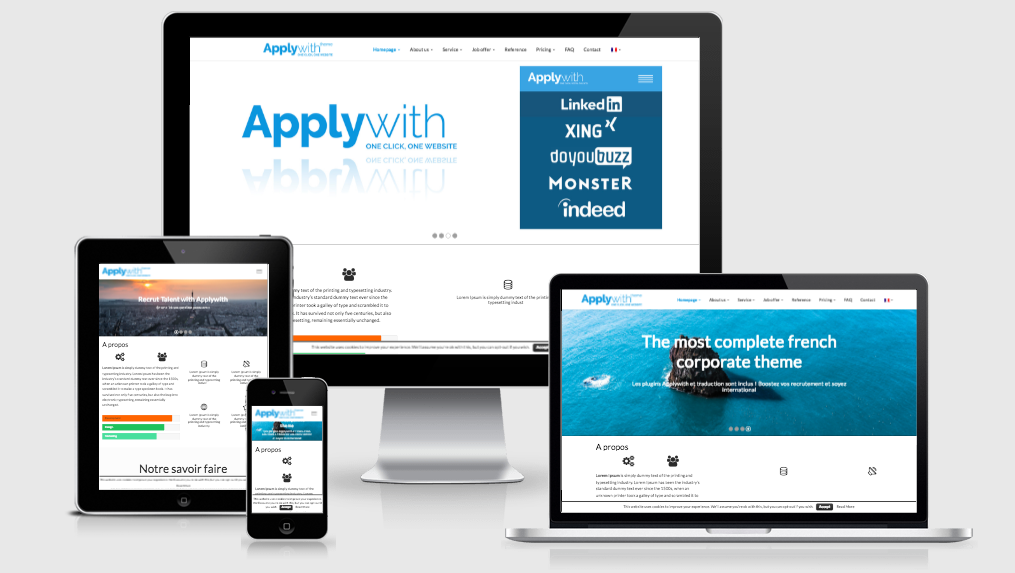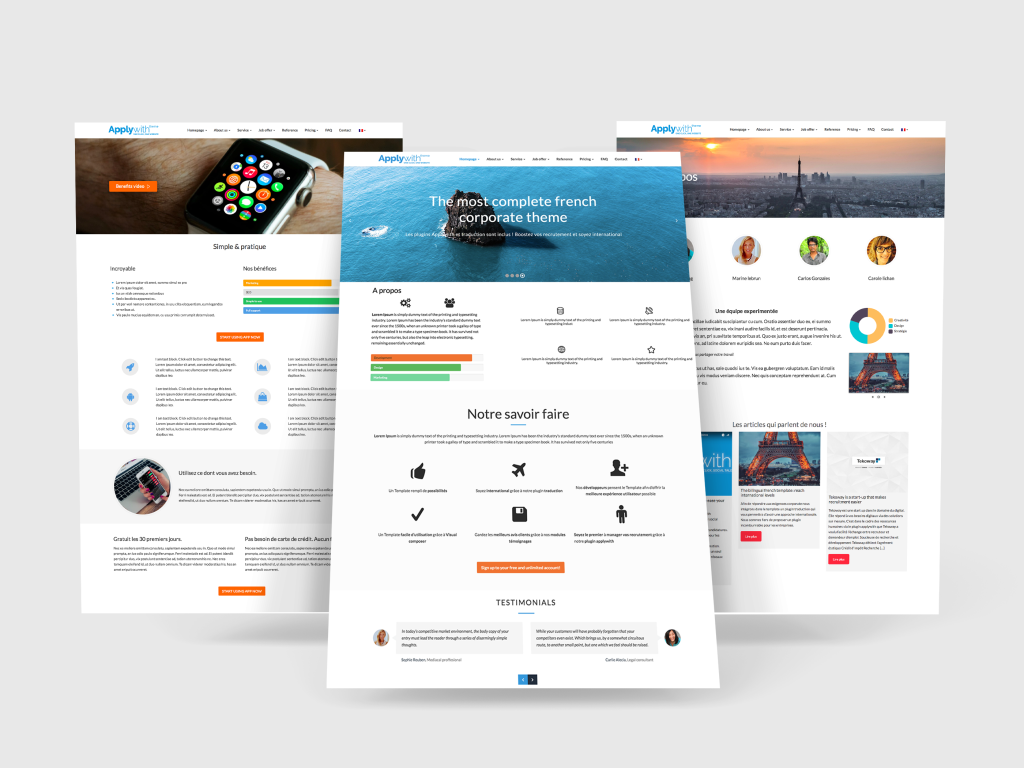 Applywith: an ecosystem
Applywith is a complete solution. Through Applywith theme you have our plugin and a career page allowing an optimized access to your recruitment. We added to this the scoring that refines your database.