Applywith button offers to candidates the best apply experience from everywhere.
The user-friendly Applywith HR online recruiting software allows easy set-up to manage candidates tracking.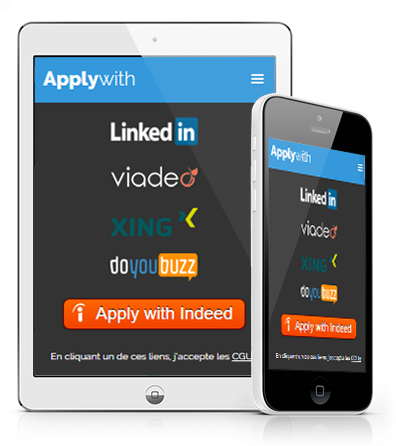 The best candidate experience – one click and mobile compliant
60% of the Internet traffic is mobile.
Doe syour recruiter brand enable your future talents to apply easily from your Web site without writing an email (3 minutes) or filling a form (1 minute) with a CV / resume to attach which is really tricky to do on mobile?
Apply with the  Applywith button (13 secondes) offers a trendy state-of-the-art Web experience, mobile compliant and connected to the professional social networks.
Applicants provide their resume in one click on your site, without any download or form to fill.
Free your talents of the deprecated candidate flow and get the best talents.
DIGILAB SCORING CANDIDATE & MORE .
Scoring: an algorithm is developed to pre-qualify the relevance of your candidates
A conversational bot is included into the applywith scoring solution.
A wordpress plugin available on our theme for a career page.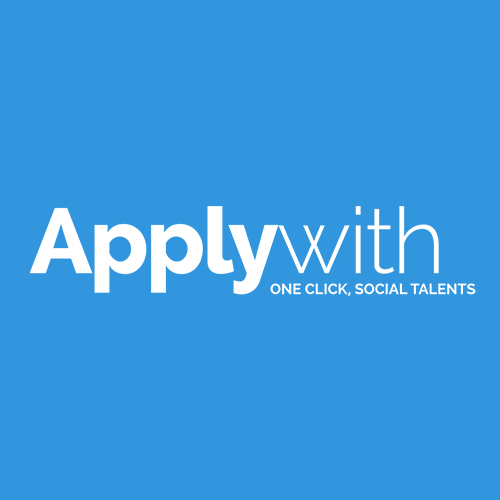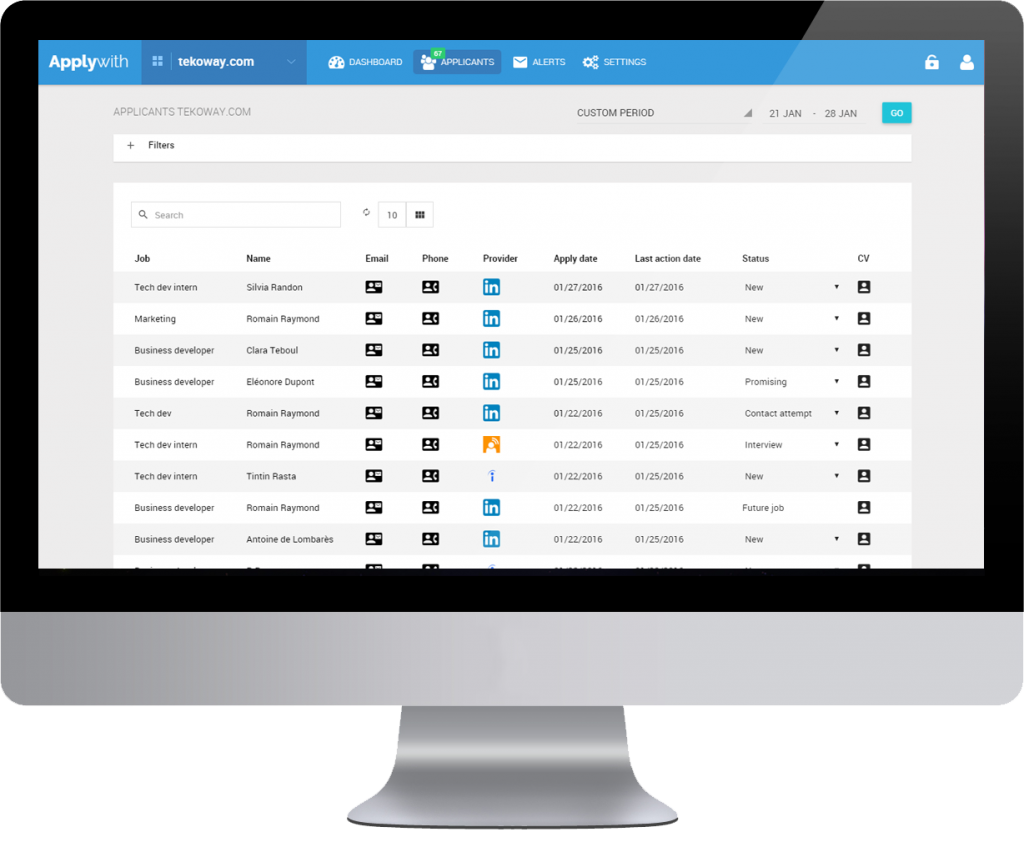 HR online recruiting software
Applywith is an online and user-friendly tool, built for recruiters.
Collect all the talents in one single tool.
Invite colleagues to collaborate / share profiles.
Filter profiles to easily find your talent.
No downloads, no learning curve or training required.
Personnalize your recuiter brand color and email notifications
Set up your recruitment strategy
Applywith online tool lets you set up your way of recruiting :
Add personalized field to be filled in by the candidate (e.g. availability, salary, any array in the string technical question, …)
Manage multi-channel experience
Create as many positions as needed
Set up alerts targeting the proper owners for each job in your company
involve proper company stakeholders: manager, expert, HR
Performance analytics
Measure the efficiency of your online recruitment strategy thanks to Applywith analytics.
Our dashboard will provide you with a realtime view of your recruitment:
jobs and applicants dimensions
application funnel
application devices types used: desktop, tablet or mobile
over time and location views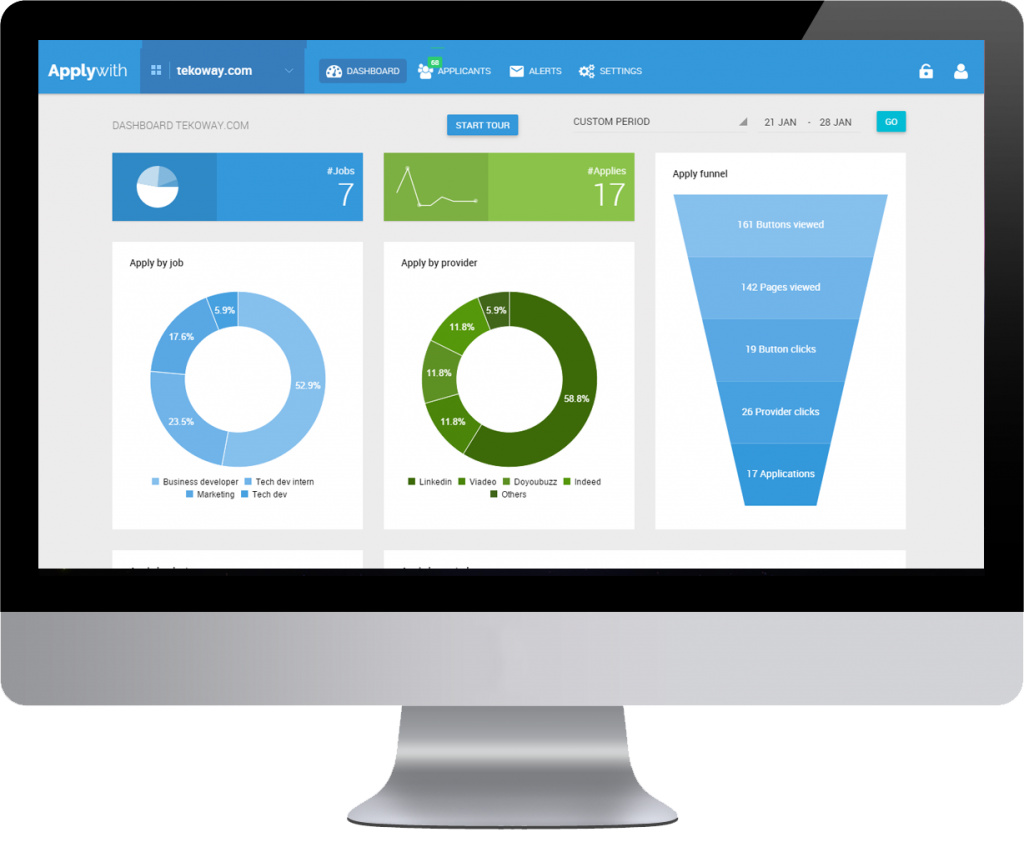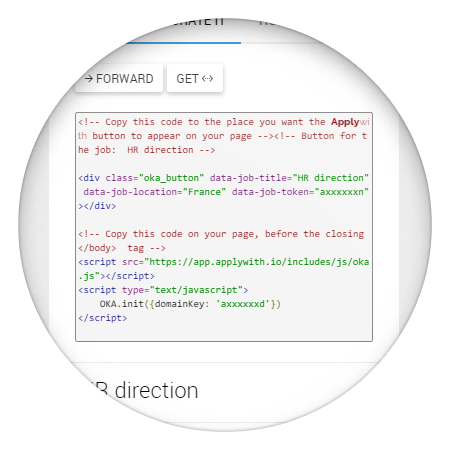 Fast & free install
Set the Applywith button on your career web page is as simple as copy and paste.
Those few lines of HTML to put on your page are proudly exposed in your online tool. If the copy paste does not excite you, you can email the Applywith button installation instructions from there.
Sign up and installation are straight forward:
set your company logo and personnalize the button to your colors
copy paste the Applywith button on your recruitment pages
Appreciate your recruiter brand exposing the best candidate experience through the professional social networks.