Applywith integrates top social players with no hassle
Apply with LinkedIn, Viadeo, DoYouBuzz, XING, Indeed, Monster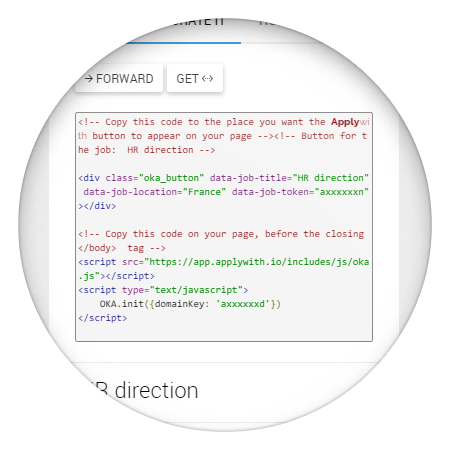 Fast & free install
Set the Applywith button on your career web page is as simple as copy and paste.
Those few lines of HTML to put on your page are proudly exposed in your online tool. If the copy paste does not excite you, you can email the Applywith button installation instructions from there.
Sign up and installation are straight forward:
set your company logo and personnalize the button to your colors
copy paste the Applywith button on your recruitment pages
Appreciate your recruiter brand exposing the best candidate experience through the professional social networks.